Mon, 02/14/2022 - 08:53 —

content
Manchester City manager Pep Guardiola is already one of the most successful managers in the history of the Premier League despite the fact that he has spent justa little over five years in England. He has won a lot of trophies for Manchester City since he resumed as their manager in 2016.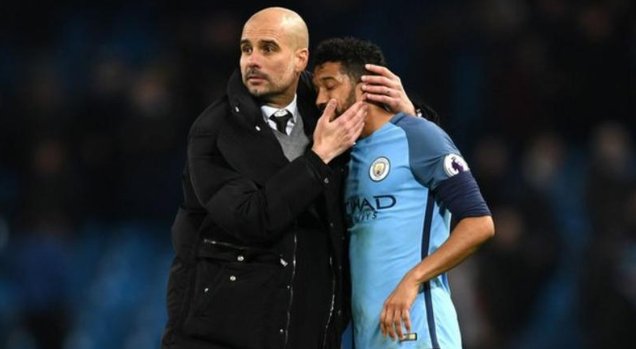 Gael Clichy played under Guardiola briefly and he's amazed at the way the Manchester City boss has been able to bring the best out of his players. He made this known during a chat with the Gab and Juls Show.
Manchester City signed Gael Clichy from fellow Premier League side Arsenal in 2011 and he spent six years at the club before leaving England to join Istanbul Basaksehir in the Turkish Super League. Clichy left Arsenal to win major trophies and he was able to win two Premier League titles at the Etihad Stadium. The retired French international was part of the Manchester City squad that won the most dramatic Premier League title at the end of the 2011/12 season under the guidance of Italian tactician Roberto Mancini. Aguero scored with virtually the last kick of the home game with London team Queens Park Rangers (QPR) to seal a 3-2 comeback win for City and the Premier League title. Clichy won his second Premier League title during the 2013/14 season with Chilean manager Manuel Pellegrini in the Manchester City dugout.
Gael Clichy spent one season with Guardiola at Manchester City before he left the club as a free agent in the summer of 2017. He was one of 12 players who left the club that summer as Guardiola began a big rebuilding job. Clichy told the aforementioned media portal that the greatest strength of Guardiola is his man-management skills as he's able to get the best out of his several world-class players.