Fri, 10/27/2017 - 11:10 —

isport
Former Manchester City defender Gael Clichy believes that his former team will win the title this season. He believes that Pep Guardiola has assembled a good team to challenge for the Premier League title and he feels that this is the season where the Spanish manager will win his first title in England.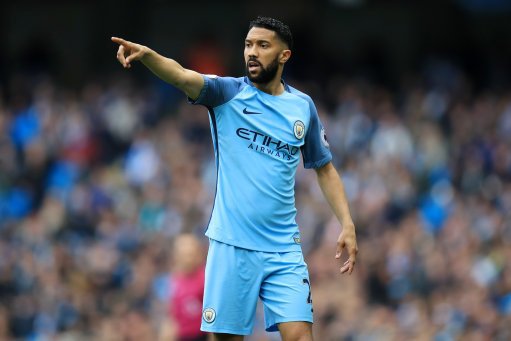 He said that the team is balanced in all departments and that they have good strength in depth. Gael Clichy said that this is important when you know that the Premier League is a tough competition and that they will also have to deal with the Champions League as well.
Whilst Clichy moved away from the club last season (with fans hoping he makes it to the French World Cup squad on the back of his current performances so that they can head to www.1st4footballtickets.com to buy tickets to see him in action next summer), he still has very close ties to the area - and many friends still at the club.
Gael Clichy said that last season Manchester City were undermined by a poor defence and that this time around Pep Guardiola has brought in some top defenders. At the same time, he feels that Stone has found his form back and has established himself as a rock at the back.
He said that in Aguero and Jesus, Manchester City has two of the best strikers in Europe and they will be hard to stop for opposing team.
Clichy said that Pep Guardiola is a good manager and you just need to see his record at Barcelona and Bayern Munich to find out how good he is. He said that he has inculcated his playing style into the team and that it will be hard for opposing team to stop them.
Gael Clichy said that the closest challenger for Manchester City would be Manchester United. He said that Mourinho has improved the team massively and that with players such as Lukaku, Pogba, and Matic in the team they will also be a strong contender for the title.
However, he believes that Manchester City has the strongest team not only on the pitch but also on the bench.